Mix and match patterns, embrace bold colors, layer rugs, and so much more! Try these tips to create a pretty space to enjoy conversations with friends and family.
No matter if you call it a living room, family room, den, or even a keeping room–you've got that one room in your home, aside from the kitchen, that's intended for both family and company. And, we bet, you want it to look both pulled together and comfortable. We are here to tell you it's possible to create a well-decorated living room that will impress company and will be enjoyed by your family. Here are our best easy decorating ideas ranging in all different styles for those that love a more formal living room or a cozy den or a relaxed family room. What ever your style–we've got the decorating tips and ideas for your beautiful living room, beautiful family room, or your beautiful den. One thing is for sure, you'll be inspired by all of these chic decorating ideas.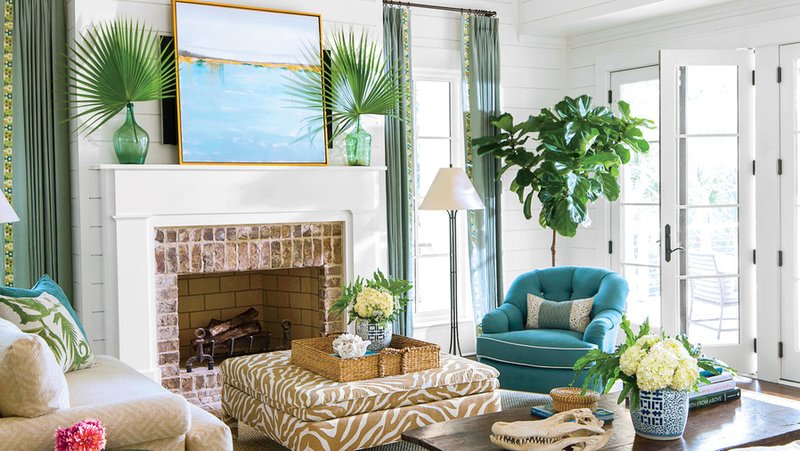 Materials that connect to the location are key to character building. Sisal hints at the marsh grasses in an elegant way and is also durable, easy to clean, and ideal for layering. The alligator skull speaks to the local wildlife, while palms in antique glass and fern-patterned pillows are additional nods to the room's Lowcountry vibe and provide a carefree polish.
Layering a vintage kilim over a natural sisal rug acts as an attractive barrier against water, sand, and other elements.
These oversize sectionals allow everyone to sit, without touching each other. The bench-style seat cushions look cleaner and don't shift around like multiple seat cushions do.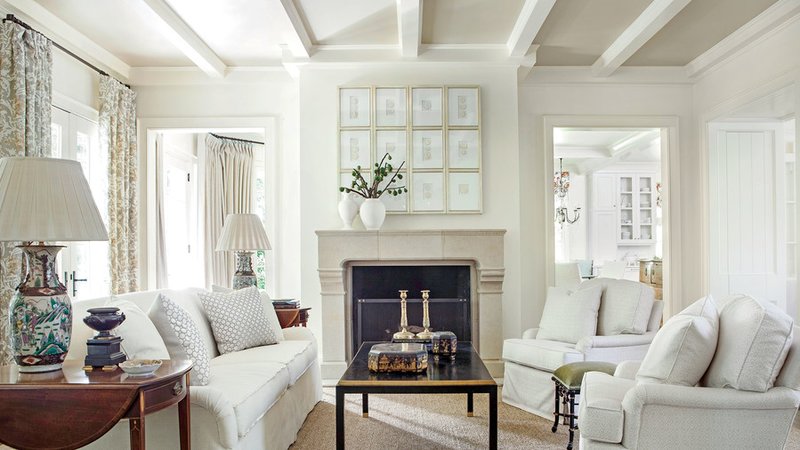 Achieve a luxe neutral look with white upholstery and decorative accents in a variety of light hues to add extra depth and dimension.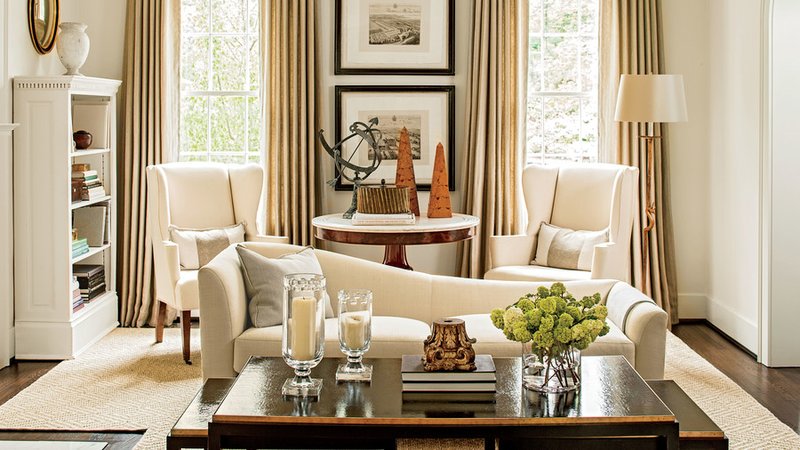 As your budget allows, invest in one fine antique per room. Here, the a round French marble-topped gueridon table becomes a focal point of the space.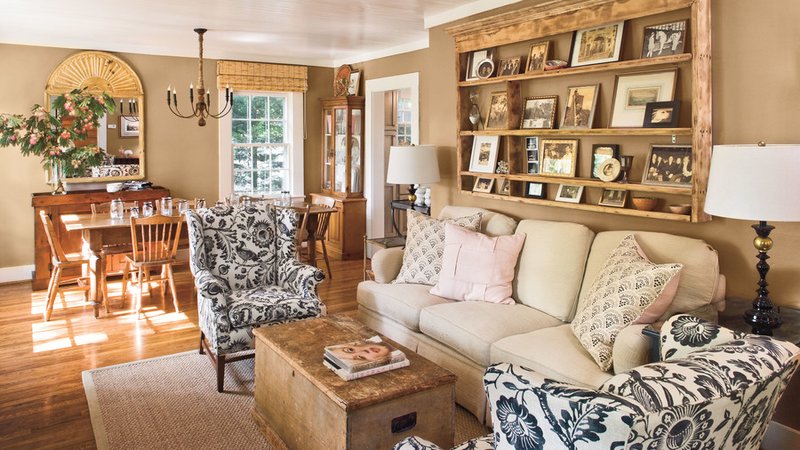 This homeowner found inspiration for her walls in a bag of gourmet marshmallows: She used the soft, sophisticated colors to dictate her palette. The plate rack that once showcased antique plates in her parents' home holds cherished photos.